Customer shopping experience with integrated solutions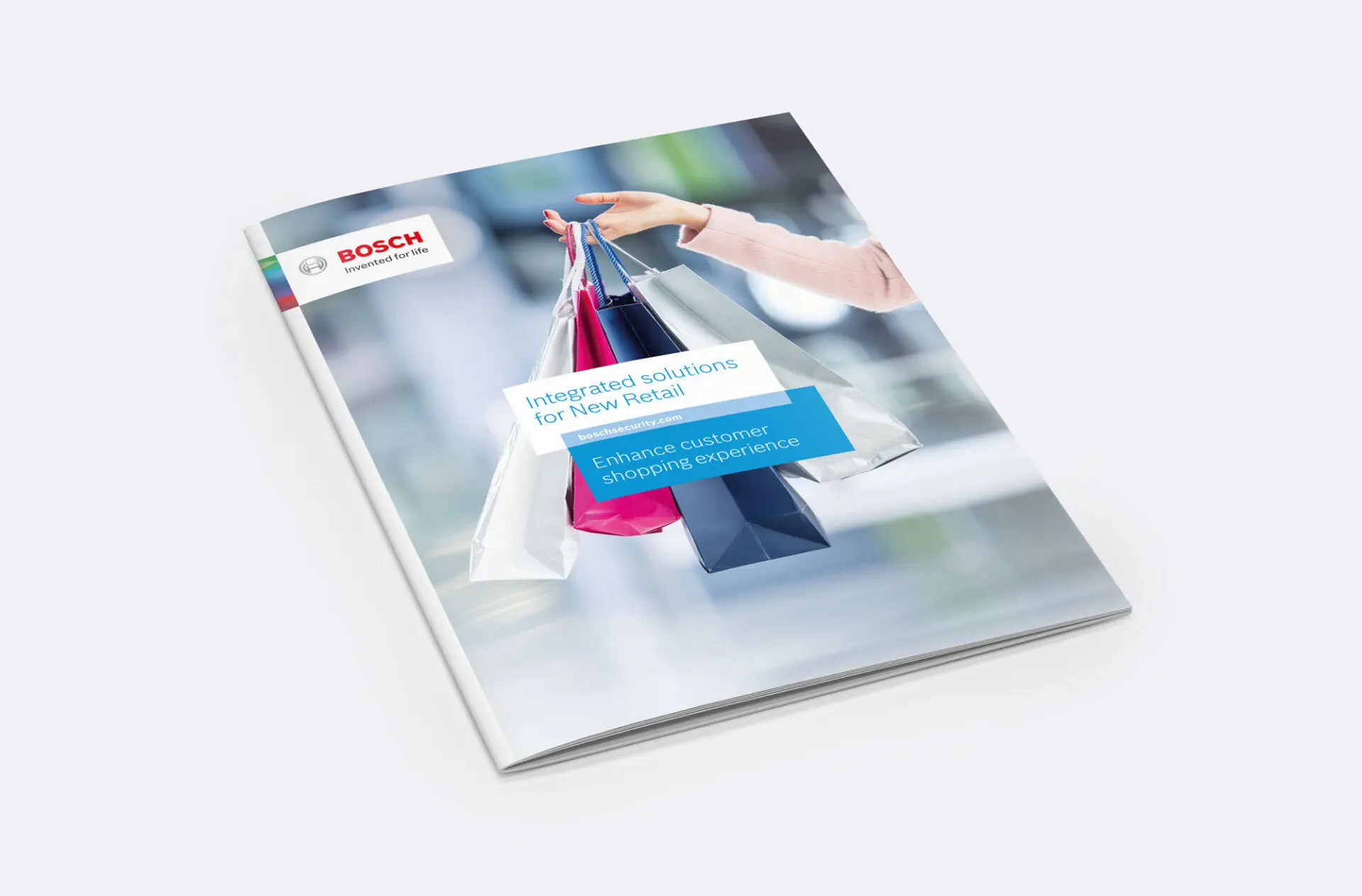 We designed a retail brochure for Bosch Security Systems in collaboration with The Brand Floor.
This retail brochure supports the Bosch Security marketing managers. In collaboration with a 3D designer, we created different artist impressions. Every page highlights a different bird-eye perspective, and every image shows another industry. In total, we made five different artist impressions.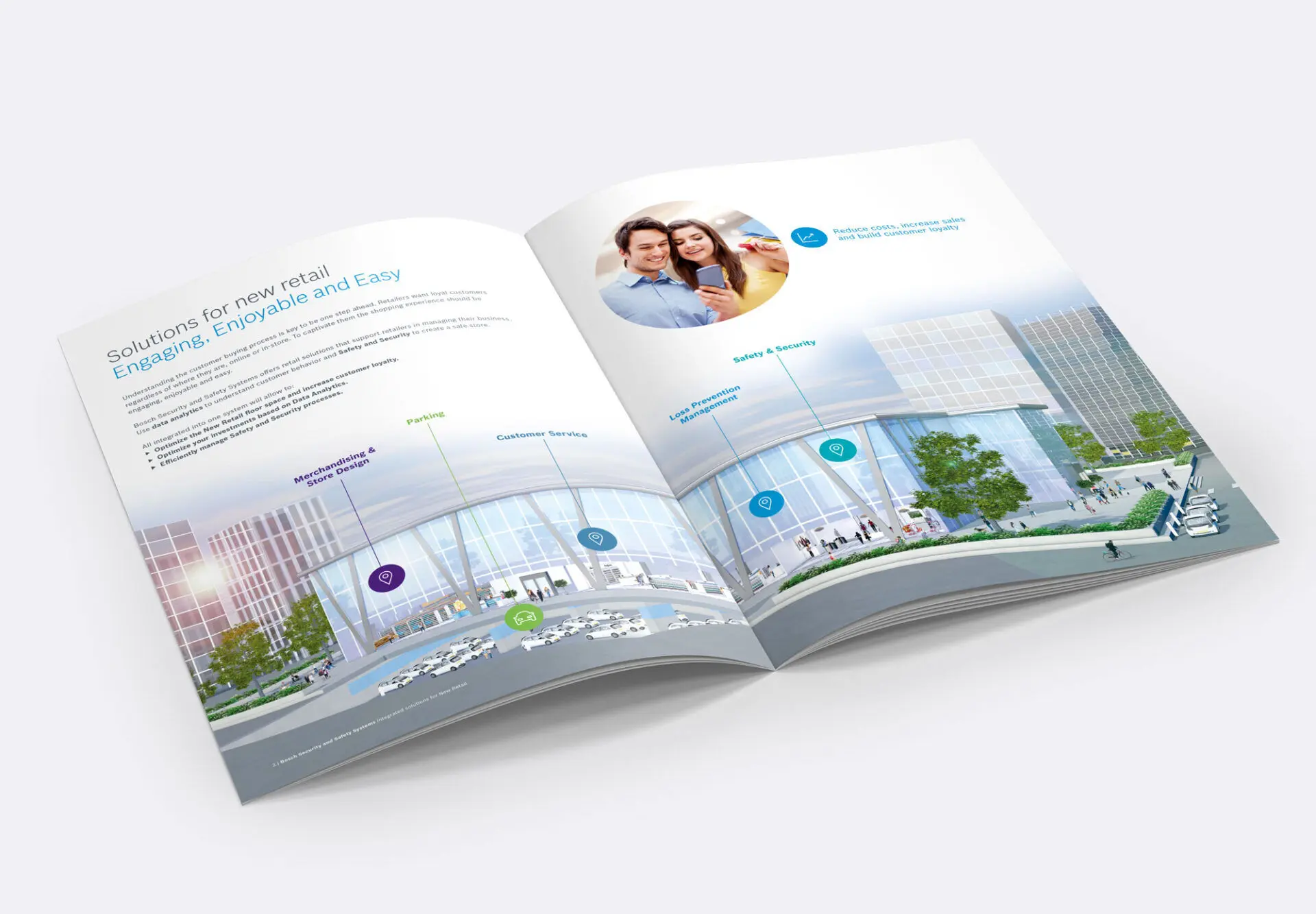 After reading the Bosch branding guidelines and completing their corporate training, we started creating the basic template for the brochure. Every product page shows 3D infographics. Bosch Security is very strict with following its branding guidelines, so it was challenging to follow the guidelines and be creative.
Services we delivered for this project: