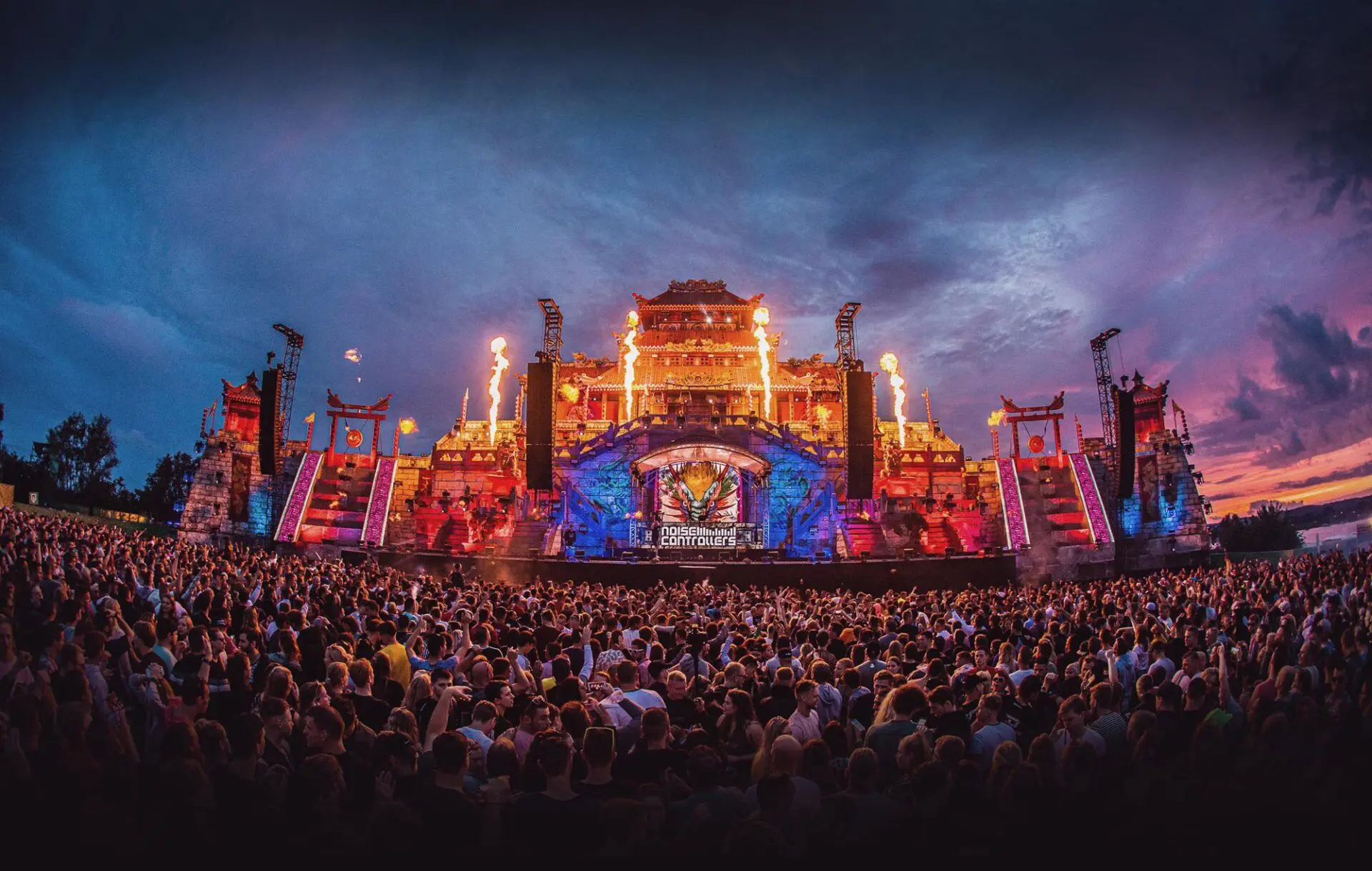 Dreamfields Festival, edition 2019, has grown into a festivity with more than 25,000 visitors. And the number of podia has been expanded from five to nine stages.
We designed and created nearly all decor materials in collaboration with The Matrixx. We produce the designs for the stages and almost everything you see at the festival venue, from flags, entrance gates, VIP areas, and towers.
We designed nearly every stage, but this is one of our favorite stages; The Dragon Temple (main stage, hardstyle) When the stage rendering is defined, we come in. With the head of the decor team, we determine the materials. We design, prepare and ensure on-time delivery from wood, PVC, mesh, fabric, and plastic.
Materials and scale
As soon as the materials and sizes are defined, we start with the designs. We use many stock images; stones, walls, doors, roof tiles, dragons, wooden structures. You name it; we use it. We develop the designs on a 1:10 scale. So images must be high quality.
Services we provided for this project:

Banner: The above banner is used in the middel of the stage. Just above the dj. The size is 6 x 3 m. Designed on a scale of 1:10. The material used is PVC.