The dirtiest game of the Netherlands
How do you solve a problem of more than 50 million kilos? That's the amount of garbage we throw away in the Netherlands per year! It comes from a pack of chewing gum, cigarette, or banana peel. Some people even throw away an entire refrigerator!
The solution
Becoming aware of cleaning up your mess starts from childhood. That's why we focused on the 8-year-old and developed a Pokemon-Go-style microgame. Instead of catching Pokemons, you'll catch garbage monsters. By playing the microgame, the youth becomes aware of what litter does to the environment. The purpose of this microgame is that you play it with your teacher and classmates. 
Quiz element
We built a learning mechanism into the gameplay so that the player knows what kind of waste it is and how harmful it is to nature. We hope they don't throw their garbage away by creating awareness. You can earn credits by scanning and cleaning up trash. You can play a quiz to learn more and earn extra credits. Whoever has the most points is number one in the ranking! Unique to this game is that children stay motivated to play it.
Keep playing
The build-in-game elements and mechanisms keep the player motivated and triggered to score points by playing the app. And points lead to rankings and high scores. And what child doesn't want to have the highest score?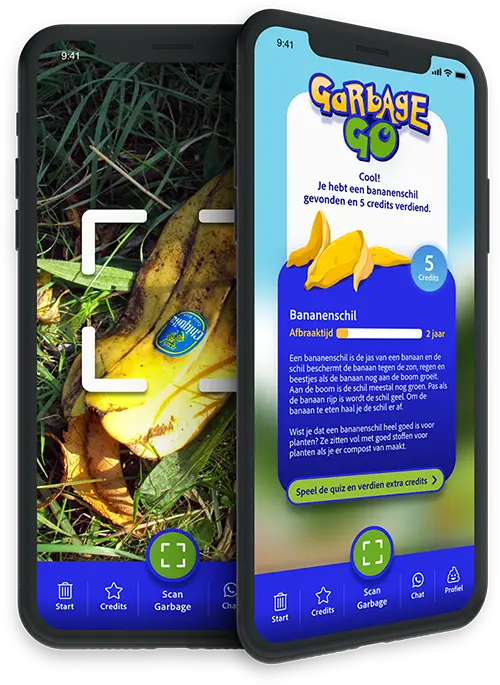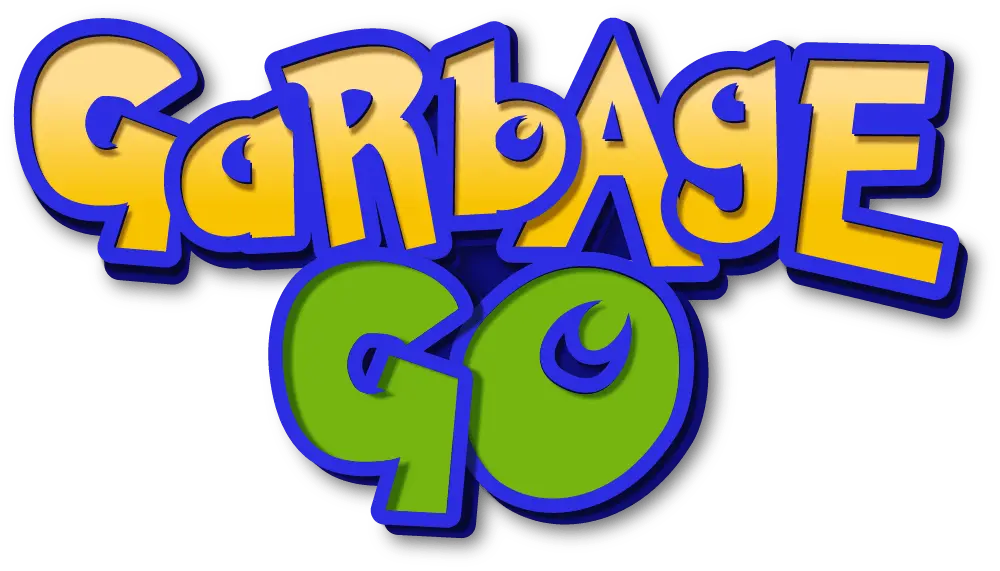 Logo design Inspired by Pokemon Go.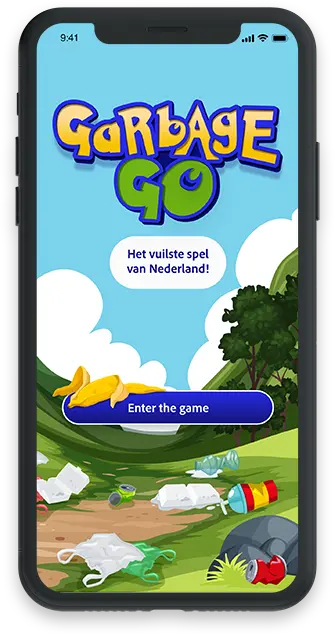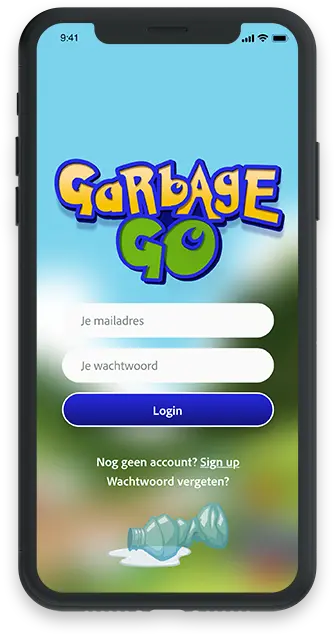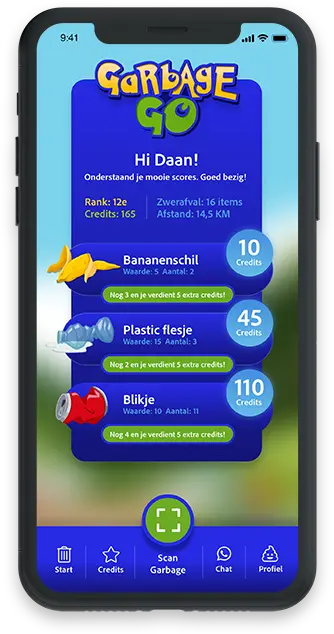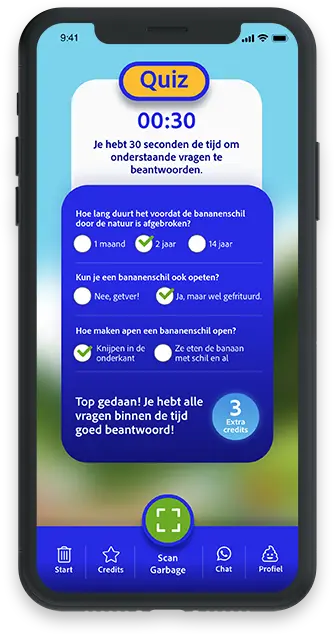 This non-profit project is developed with Michiel Brongers, Han Houtekamer, and Tom Tol. After a brainstorming session, we came up with the Pokemon Go concept. We invented the name pay-off and created the logo, color scheme, typography, and user interface-experience design. As our target audience is 8-year old, we focused on creating a simple, challenging, and fun interface, so they keep motivated to play the game.
Services we provided for this project: